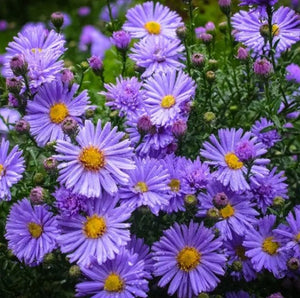 Height: typically grows to be around 3-5 feet tall.
Leaves: heart-shaped or arrow-shaped, with toothed margins.
Flowers: small, daisy-like, blue-violet in color, and grow in dense clusters.
Blooming period: typically blooms from August to October.
Habitat: native to the eastern United States, and thrives in moist, well-drained soils in partial shade to full sun.